Trainers are no longer part of the back of the wardrobe and sports leggings/tights become our best allies. Padel, zumba, running… activities for all tastes and colours in order to keep fit and healthy; as long as we take care of ourselves before, during and after exercise.
In this regard, if recovering fluids after sport is essential, rehydrating the skin also is. Oils, creams and water are recommended to recover and freshen up after exercise, as well as certain ingredients that help revitalise our muscles.
Such is the case of Aloe vera, which contains:
Minerals, amino acids, vitamins (A,B,C) with tissue hydration and regeneration action
Harpagofito/Devil's Claw: Potent anti-inflammatory and analgesic action
Camphor: Rubefacient action, antiseptic and slightly analgesic
Arnica: Treatment for bruises and muscle aches. Analgesic and anti-inflammatory properties
Menthol: Analgesic and anesthetic properties. Cooling effect
Capsicum extract: Stimulating, rubefacient. Heat effect
Atlantia Gel Relax, a cold-heat gel indicated for erecovery from sport strains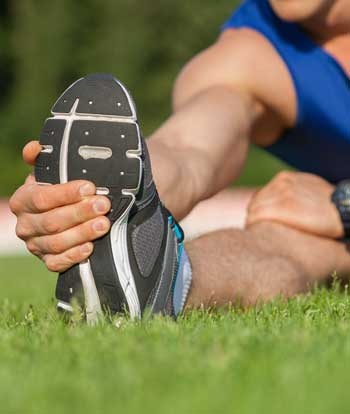 On our online store of products made with the purest Aloe vera of the Canaries, we have Atlantia Gel Relax. It is a cold-heat gel indicated for erecovery from sport strains, bad posture at work or those who suffer daily muscle fatigue.
Atlantia Gel Relax is ideal for feet, joints and tired legs, providing as much coolness as relief around the area applied. This requires treating at least twice a day with a light massage on the tired part of the body. Also, avoid contact with eyes, wounds, mucous membranes and irritated skin.
To care for and pamper the skin of our body (in this case aches and muscle overload), Atlantia Aloe has created a line of treatment based on eco cultivated Canary Aloe vera; free of parabens and perfumes: 100% from ecological farming with 0% added water.
In addition, we also have a lot of varied products for health from within, from our body. You still don't know Atlantia Aloe products? We are committed to a lifestyle and a natural wellbeing, we are commited to wellness.