That's why throughout the year we look after our hair with great care: masks, oils, hydrating treatments at trusted hair salons… However, none of this is effective enough if when summer arrives we ignore the SOS our hair cries out.
A lack of care can reflect a rougher, dull and discoloured hair
After marathon tanning sessions, diving in pools with high levels of chlorine or aggressive hairdrying, our lush and voluminous hair ends up becoming matted and mop-like with little life.
Summer hair care
During the summer season we diligently entrust ourselves to care for our skin from the harmful rays of the sun, leaving the protection of our hair in the background. A neglection of the hair reflected in rougher, dull and discoloured hair.
It's important to know how to care for our hair in summer, not only because of increased exposure to sunlight, but also due to sea water or chlorinated pools. Also, if we use dyes, protection must be more thorough.
Avoiding the hairdryer and letting our hair dry outdoors is one of the most effective methods for maintaining shine and a silky feel. Likewise, using a specific product for those beach days helps keep both the hair and scalp healthy.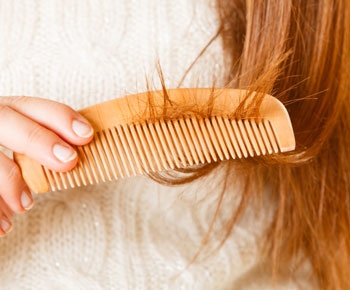 Shampoo with aloe vera
Recovering the shine and volume of our hair isn't a 'quick fix' job; it needs time to restructure and repair. That's why at Atlantia we have a shampoo enriched with Aloe vera for normal hair care throughout the year.
With Canarian Aloe vera and a very gentle cleansing base, it leaves the hair soft and conditioned. This is a product for daily hair washing. Its very soft cleansing base, also rich in natural surfactants, allows our hair to retain its shine and balance. Furthermore, it respects the pH of the skin and scalp.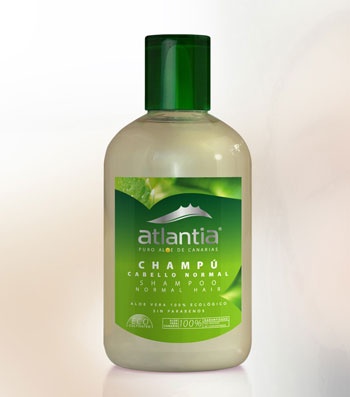 Active ingredients
Aloe vera from the Canary Islands: 100% ecologically grown with 0% added water
Provides minerals, amino acids, and hydrating and regenerating tissue action vitamins (A, B, C)
Decyl Glucoside: surfactant derived from glucose. Very gentle cleansing base
Surfactant derived from soy proteins: reduces skin irritation. Conditions hair