We go out less, we wear more clothes… Winter is, undoubtedly, the time when we least "show" our skin; However, would you believe us if we tell you that this time of the year is when laser hair removal centers receive more customers? You are quite right!
The truth is that, in these months in which the skin is less tanned and exposed to the sun, the treatment to remove your hair with a laser is more effective. So yes: not depending on the season, it is quite usual that some side effects appear after the treatment that, depending on the type of skin and hair, can be longer or shorter… The most common are perifollicular edema (small swellings around the exit of the hair) and erythema (generalized inflammation of the skin), two reactions that cause discomforts such as itching or redness, and that can be alleviated using pure Aloe Vera like the one that you will find in Atlantia.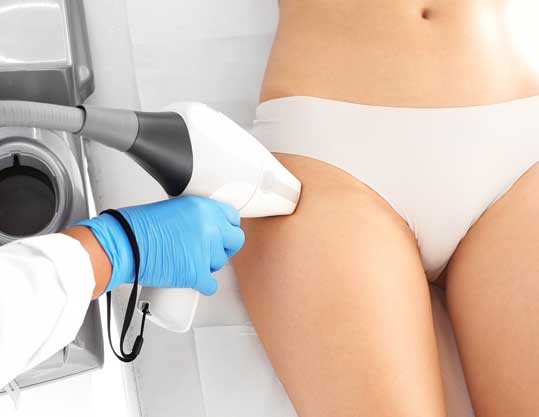 Aloe vera: soothing, antiseptic and regenerative
Thanks to its properties, more and more professionals recommend Aloe Vera as a treatment to soothe the skin, favor its regeneration, and prevent infections after laser hair removal. Hereunder, we will present some of its many benefits:
– It works as a natural antiseptic, thanks to its bactericidal power.
– It helps cells growth, favoring the regeneration of the skin.
– It has anti-inflammatory and emollient properties.
– It improves circulation in affected areas, thanks to its ability to dilate blood vessels.
– It nourishes and moisturizes the skin, making it smooth and soft.
Pure aloe vera gel
To enjoy all the advantages offered by Aloe Vera in the post-laser treatment, and not lose any of its properties, experts recommend using 100 % pure natural gels. In this sense, in Atlantia we have products made with pure Aloe Vera grown in the Canaries, such as our PURE ALOE VERA GEL for protection and body care. Thanks to the ecological cultivation and the meticulous production process—extracted directly from the leaves of Aloe Vera— this gel maintains all the active principles of the plant, becoming the best ally to soothe and treat our skin after hair removal.
How to use it? Very simple: just apply it -as many times as necessary- over the area to be treated, performing a gentle massage until it is completely absorbed… That's it!
Do not suffer anymore from irritations and discomfort from laser hair removal. With our advice and the best Aloe Vera of the Canary Islands, next summer you will be able to look radiant, healthy, and hairless!