In many cases, we do not take the necessary measures to take care of our skins and burns can occur in areas of our body after a long exposure to the sun without adequate protection. In these cases, Atlantia's pure Aloe Vera products are ideal for repairing the damaged skin.
Aloe vera after the sun
It is important to know which layers of our skin have been damaged by the sun. We can see this as a slight redness of the area until the appearance of pain and blisters. Whatever the outcome, we must know what we need to do.
In Atlantia, we have created as an alternative to After Sun, a soothing milk that, like all our products, contains Aloe Vera grown in the Canary Islands.
This product is ideal for damaged areas, as it soothes and brings softness to the skin, accelerating the healing process of wounds.
Its mode of use is to massage slightly the areas damaged by the sun with the product until completely absorbed, several times a day, and until it regenerates the damaged skin.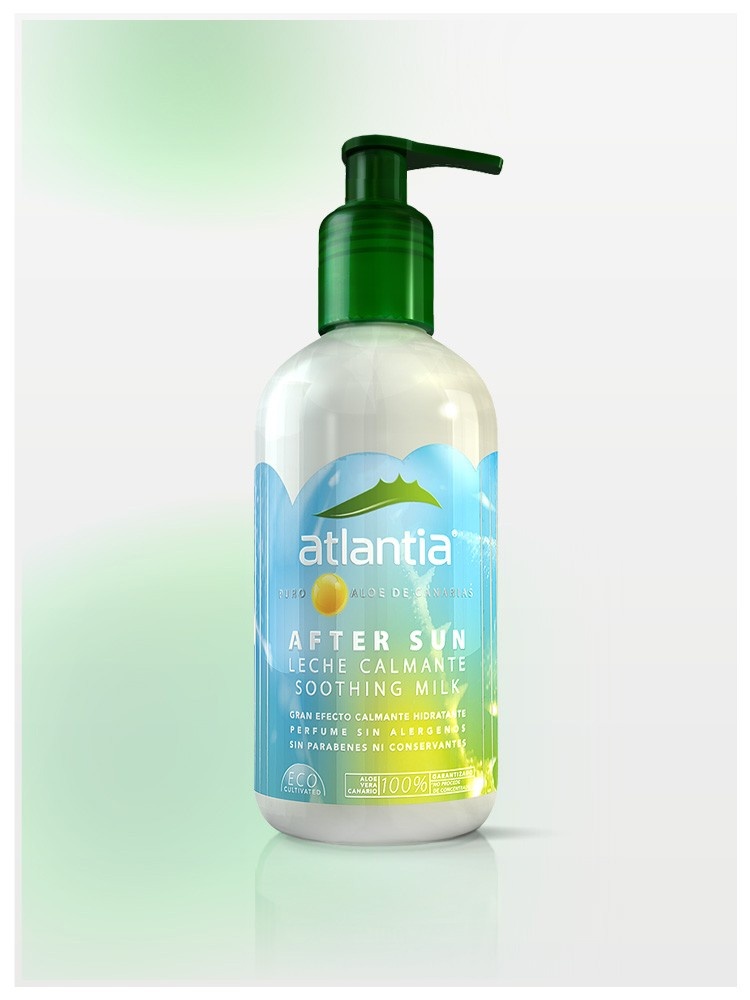 Deeper care
It can happen that the sunburns reach a level higher than we expected and end up leaving a scar.
For these cases, Atlantia provides you with Regestimul, an excellent product for cellular regeneration composed of natural Aloe Vera, shea butter, and rosehip; ideal ingredients for the deepest care of the layers of the skin.
Rosehip contains a high concentration of fatty acids that can regenerate and rapidly heal the damaged skin, producing an improvement in the affected area.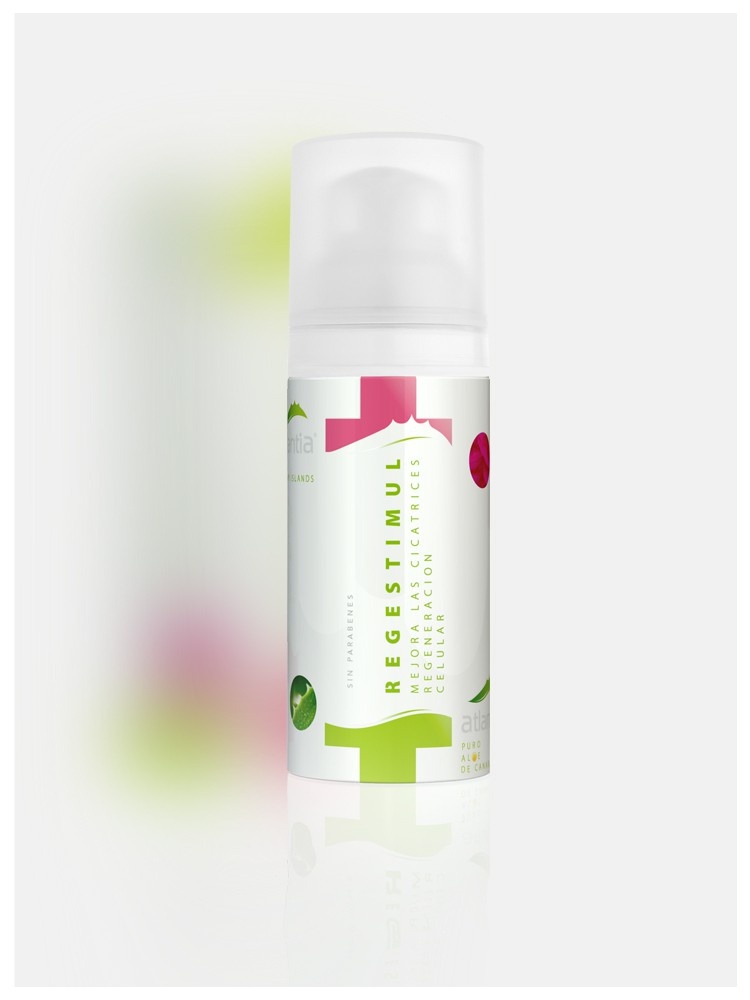 Prevention is essential
Although there are such alternatives, it is always better to be safe than sorry. While it is true that maintaining a gradual and moderate exposure to the sun is good for our body, we must consider the recommendations of specialists and take care of our skin and keep it moisturized every day.
The pure gel of aloe vera is a good choice, because thanks to its production process all the active ingredients present inside the aloe vera leaf are preserved. Thus, it hydrates the skin daily in depth and nourishes from the inside.
If you want to know what all the benefits that aloe vera brings to your body, click on this interesting article from Health Ambition "The benefits of aloe vera", where you can find everything you are looking for on this beneficial plant.