A recent study has demonstrated the effectiveness of the administration of Bialoe, Atlantia's Aloe vera juice, against inflammation of the esophagus (acute esophagitis), one of the main side effects caused by radiotherapy or radiochemotherapy in patients with lung, head and neck cancer. It also reduces mouth and throat inflammation (mucositis), another consequence of these aggressive treatments. Leading institutions have participated in the research, such as hospitals Clinic in Barcelona and 12 de Octubre in Madrid.
For the study, Bialoe was administered to a group of patients and a placebo was administered to another group. They had to take 20 ml. on an empty stomach for ten weeks, before, during and after radiotherapy. "We wanted to see if the product reduced the intensity of mucositis, pain in general, pain when eating and how it affected the quality of life of patients", explains Dr. Rafael D'Ambrosi, radiation oncologist at the 12 de Octubre Hospital in Madrid.
The results showed that, although mucositis was similar in both groups, the pain was less in the patients who took Bialoe. "They ate better and therefore also lost less weight (2.5 kilos compared to 7.5 kilos lost by patients in the placebo group)".
In general the quality of life was better and they recovered much faster. "Aloe vera has an active component that stimulates cell regeneration and makes the affected mucosa in the mouth, throat and esophagus recover sooner", the specialist explains.
Another clinical test developed with Bialoe at the Clínica La Milagrosa in Madrid also confirmed these results.
Help with cancer treatments
For its part, Regestimul, an Atlantia product formulated with Aloe vera in combination with rosehip oil, has also proven to be an excellent formula for scar care in patients undergoing breast cancer surgery.
A clinical trial carried out at the Durán i Reynals Hospital, L'Hospital de Llobregat ICO (Institut Catala d'Oncologia) and clinical tests carried out at the HM Sanchinarro Hospital prove its usefulness.
Dr. Mercedes Herrero, a gynaecologist in Gine4 at the HM Sanchinarro Hospital, who uses this product in her clinical practice with breast cancer patients, denies the idea that the scar of this type of intervention remains the same forever. "Skin cells, including scar cells, are always being renewed. That is why it is very convenient to use a product such as Regestimul, which regenerates the skin and favors the collagen production. Taking care of the scars always allows them to become less and less noticeable", says the expert.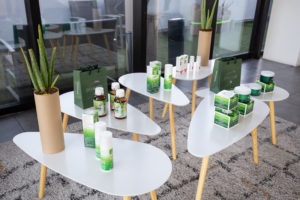 Finally, a clinical test carried out at the Clínica Teknon in Barcelona proved the usefulness of the Superdefense cream and Atlantia's pure Aloe vera gel in breast cancer patients undergoing radiotherapy treatment.
In 80-90% of these patients there are reactions of moderate toxicity to radiotherapy (reddening of the skin, hyperpigmentation). "The test showed how the hydration and elasticity of the skin improved, while erythema and hyperpigmentation remained stable or below normal values", says Dr. Ignacio Toscas, radiation oncologist at the Teknon Clinic in Barcelona.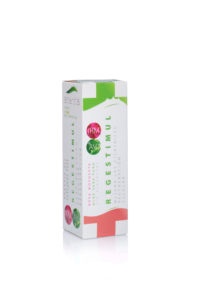 In cases where reconstruction is needed after a mastectomy, it is necessary to wait six months after radiotherapy, "and these products manage to keep the area hydrated making an improvement and allow them to be in better condition for reconstruction" he concludes.