We usually reflect about New Year´s resolutions and, above all, about improving our habits: stop smoking, study more, eat healthy, do some sport, take care of your skin as it deserves… However, September can also be a wonderful month to set goals. Rested after the summer holidays and re-energized to cope with the new "school year".
Recover from summer!
In what regards skin care, "Back-to-school" is the perfect time to treat the environmental stress caused to your skin during the summer: temperature changes, humidity, long hours under the sun, salty or chlorinated water, etc. Here are some tips for you to keep in mind:
– Repair hair: Your hair is one of the worst affected by the ravages of summer: dry and dehydrated hair, damaged hair tips, etc. A good haircut can be very helpful, but also using moisturising shampoos, regenerating hair masks and oils to nourish and moisturise. And finally, try to avoid as far as possible the hairdryers and Irons.
– Extra hydration into your face: the facial skin is very sensitive in comparison to the skin on the rest of your body and it reacts differently to external aggressions. Dehydration and dryness become more visible and your skin needs extra hydration after the summer time.
The best thing is a Skin-Peel (at home or at the Aesthetic Centre) and to apply serums before the moisturising cream, that penetrate into the deepest cell layers of the epidermis and keep your skin moisturized.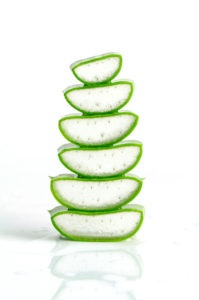 – Hand and foot care: They also deserve particular attention after the holidays. The best thing is to remove corns, death cells and cuticles. If you have been polishing your nails during the summer, you should allow them to breath for a while.
It is important to exfoliate your feet and to apply a moisturising cream, particularly on your heels, the ones that suffer the most.

With the wide variety of products from Atlantia you can perfectly implement all these tips and incorporate them to your daily body care routine.
Proof of this can be found in the many references in the media about Atlantia, like the recent one in a Spanish magazine focused on the male audience: https://fleetpeople.es/repara-piel-aloe-vera-atlantia/. Thank you!
If you have any questions about any of them don´t hesitate to contact us.