Aloe vera has been used since Ancient Egypt, but now we have discovered the benefits that this plant provides to our organism and the capacity to palliate lots of its illnesses.
Cultivation of aloe vera in canary islands
If we want the product to maintain all its properties, convenient atmospheric conditions must happen during the cultivation of the plant, such as a hot and windy environment, water, pH, and watering frequency.
All of our products are fabricated from the ecological cultivation of the plant, denomination attributed by the C.R.A.E ( Regulatory Board of Ecologial Agriculture).
As a result, we obtain organic aloe vera, non-transgenic and without synthetic fertilizers, pesticides or fungicides.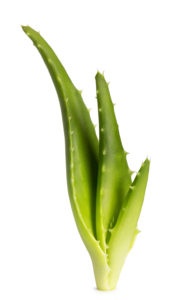 Products made 100% of aloe vera?
Completely wrong. Before putting in our basket a product that indicates a 100% aloe vera composition we should stop to read its label. We must look, in all products, for the INCI (International Nomenclature of Cosmetic Ingredients), since it will be organized depending on the percentage they have on its composition.
It is not impossible to have a product made 100% of aloe vera, but it is impossible to send it to the consumer with the same freshness as the leafs that have been recently cut. Products need to have a small percentage of preservatives to avoid its breakdown and to be able to get to the customer´s home with the best quality possible.
Another consideration would be that containers must always be hermetically closed, avoiding the solar light and wind to enter, and as a consequence, keeping all their properties.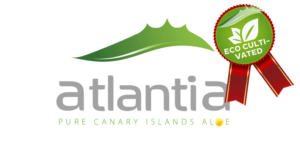 Ethics, professionalism and quality
In Atlantia we inform ethically and professionally about the real process of canary aloe vera and its quality.
Consequently, we support organisms as AFAVECAN (Association of manufacturers of aloe vera of Canary Islands), created in 2016 and with the aim of driving the commercialization of aloe vera local products outside of the Canary Islands.
This appears due to the fraud that has been generated around products manufactured with powdered extract that simulate being pures and originated in Canary Islands, even announcing it in the packaging.
So, ¿what is the objective of this organism? Boosting canary industry and report the production of aloe vera that does not meet the requirements of quality of the plant.