The return to sport and nomadic life is always costly and even more so when we have to leave the beach and the beach bar behind to replace it with gymnasium and healthy diet.
Willpower
Healthy living costs money, especially when we have had a long period of inactivity. The priority in these cases is to carry out a period of adaptation in order to gradually recover the rhythm.
In addition, after each day it is important to rest and sleep enough hours to recover energy and be 100%.
It's funny, but it takes an average of 60 days for our brain to assimilate a routine. Although most of the time in just seven days some actions are automated, it takes a few more weeks to consider it a habit.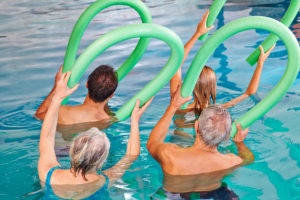 Be careful with injuries
When we resume physical exercise, we can't do it crazy. One of the most important things to keep in mind is to have a good technique, body awareness and elastic capacity, depending on the exercise we are going to practice.
Rest between each exercise, hydration, controlling intensity or avoiding over-training are also some of the recommendations to take into account when talking about sport.
Also, don't forget to warm up before starting and stretch once we've finished our training because, in this way, we avoid the annoying and common injuries.
Bialoe, as complement
To complement a healthy routine, we encourage you to try Bialoe de Atlantia, our juice extracted from the filleted leaves of the aloe vera plant, with multiple benefits for the body.
With all the active ingredients present inside the leaf, Bialoe's consumption helps to take care of our organism from the inside, in a natural way.
In addition, its natural aroma provides a much more pleasant taste and easier to drink (20ml in the morning mixed with a glass of juice or water).