Out of home...
TRAVEL SET – Travel Products Pack
Whether at home or on the other side of the world, you can take care of your family and friends with our Atlantia TRAVEL SET. A pack consisting of products carefully designed to maintain all properties of the Aloe Vera. The set includes some of our most demanded products:
1 60ml Aloe Moisturizing Gel
1 60ml Moisturizing Body Milk
1 60ml Regular Hair Shampoo
1 60ml Moisturizing Shower Gel
Remember these bottles sizes are allowed as carry-on luggage at airports.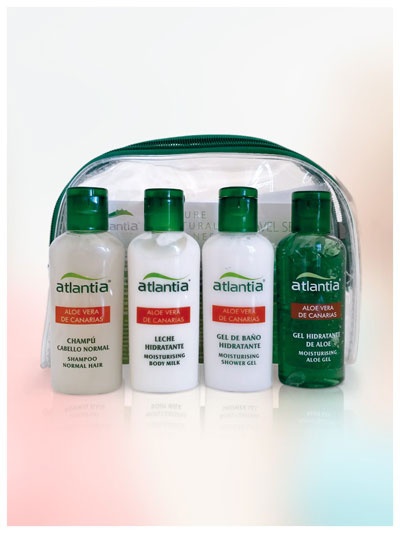 For him...
Do men age better than women? Generally, yes. Men's skin is more resistant, secretes a more abundant hydrolipidic film and is more elastic than women's skin. To that, we must add that men produce a high level of male hormones until a very advanced age.
The sun and the lifestyle (stress, tobacco, alcohol, lack of sleep…) are the main reasons for the aging of the skin. It may look weary and lifeless. Therefore, men's skin does need the care to prevent and delay aging.
With our PACK FOR MEN you can also give the gift of health with our products made precisely to meet the needs of men's skin. This set includes:
50 ml Active Energy
15 ml Active Energy Eyes
50 ml Ultra Confort Aftershave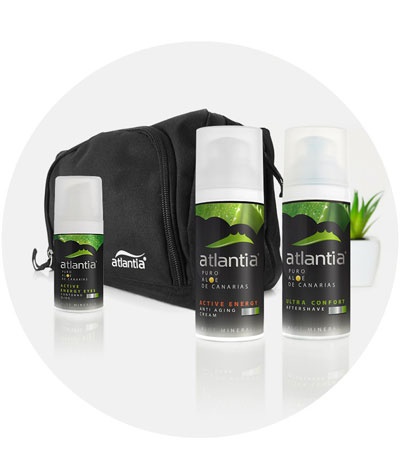 To one's taste...
Send by E-mail a personalized gift card of the amount you prefer and … get it right with our Aloe Vera products!
Choose the Gift Card that best suits the occasion.
Select the amount you want to give and personalize your greeting message.
Print it at home or send it directly by email whenever you want.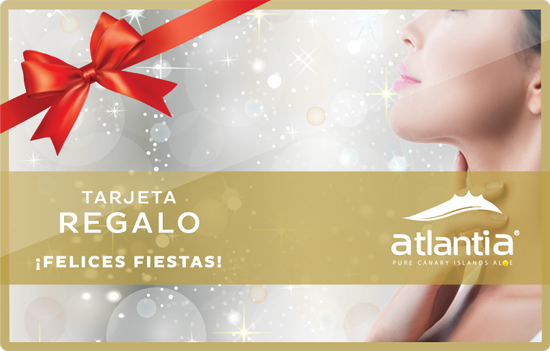 Remember that the gift card is only valid for online purchases. Also, using the code GIFTCARD you can get a… 10% discount on the first purchase! Atlantia Gift Card is the easiest and most practical way to have the perfect gift for those special days.