At this time of year, our skin has been exposed to continuous stress due to external factors such as changes in temperature, humidity or excessive solar action, among others. For this reason, it is important to follow guidelines to recover healthy and hydrated skin and welcome the new season.
Cleans and exfoliates
The first steps to achieving radiant skin is to cleanse and exfoliate every area of ​​our body. With these two steps we will achieve a deep cleaning, improving the pore firmness, removing the dead cells and favoring the skin oxygenation.
For this step our Mousse facial cleanser is ideal for a smooth and complete cleaning of the face, since it does not contain perfumes or allergens.
People think that the exfoliation technique can affect the tan we have achieved during the summer. The truth is that it increases and helps to recover the luminosity and the tone of the skin.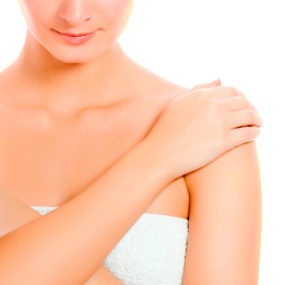 Moisturizes an nourishes
In Atlantia we have Moisturizing Milk, ideal for a hydrated, smooth and healthy skin. With a parabens-free formula, it also leaves no greasy residue on the skin and helps strengthen the natural defense system of the skin.
In the case that competes to us, aloe vera is an excellent regenerator of the tissues of the skin thanks to its properties.
It also has the ability to act on the fibroblast (skin cell) for its growth, activates the microcirculation and stimulates re-epithelialization (to heal tissues).
Feeding in summer also counts
As complement is also the feeding. The ideal way is to consume antioxidant foods rich in beta-carotenes such as spinach or carrots, among others. Fruits, dairy products or nuts are also good options as a supplement to a balanced diet.
On the other hand, it is essential to drink at least a liter and a half of water a day, with the aim of recovering the hydration lost during the summer months.
With these recommendations we will have the skin ready for the autumn and winter months although it is important to take care of it throughout the year.