Specifically in these winter months, where the cold, wind and excessive humidity are present, we must be specially careful with our scalp and devote more time and care.
One of the most important things is not to abuse tools like iron or dryer, as they release excessive heat and can do more damage to the scalp.
Take care of your hair naturally!
Many factors determine the quality of our hair: number of weekly washes, diet, brushing and care… Whatever your hair routine, from Atlantia we recommend aloe vera as a star ingredient for the care of your hair:
Reduces sebum: its properties help reduce sebum on the scalp while giving it a much healthier appearance.
Prevents hair loss: prevents and even reduces hair follicles, encouraging hair rejuvenation.
Moisturizing: thanks to its vitamins and minerals, aloe vera is able to keep the scalp and follicles moisturized.
Removes dandruff: prevents dryness of the hair thanks to its fungicity properties and provides a fresh sensation.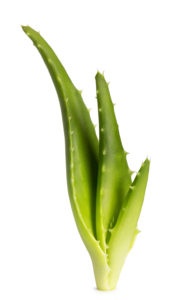 Aloe vera is the star ingredient in the integral care of your hair.
On the other hand, it is important to sanitize hair and make use of shampoos, conditioners and fixatives enriched with aloe vera, as it provides extra hydration, removes dead hair cells, acts as an antiseptic and cleanser, among many other benefits.
Aloe, cold stabilized
In Atlantia, we carry out an exhaustive process of elaboration of our products, maintaining the maximum quality to offer the best pure aloe vera to our clients.
The production process consists of peeling the leaves and removing the transparent pulp from the inside.
Afterwards, everything is crushed to obtain a gelatinous mass with a whitish tone that goes through a process of eliminating impurities and unwanted elements.
As a final result, the extracted juice is stored in refrigerated stainless steel tanks to ensure that all plant properties are maintained.