Increasingly, questions arise about whether these organic substances are or are not beneficial for our body and especially when we talk about cosmetics, for our skin.
While it is true that they are substances that are approved by health authorities as OCU in 90% of the cases parabens have been artificially synthesized, which causes deterioration and their status as "organic".
Why aren't they "Recommended"?
As we noted, handling of parabens result in an artificial product, although of very low, it does have a degree of toxicity.
The role of parabens isn´t more than aiding to maintain a product in good conditions once it has been opened. Their bactericidal and fungicidal properties help to increase the durability of the product and to avoid its deterioration caused by microorganisms, fungi or bacteria.
The most commonly used parabens respond to name Methylparaben and Ethylparaben or also Butylparaben and proylparaben, which are allowed so far, but always in moderation.
We can find these substances also in personal hygiene products as deodorants and depilatories, but even some foods as sweeteners, confectionery or pates, which have them integrated.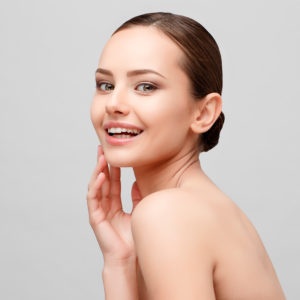 Paraben free, always on the label
There´re two types of parabens: organic (found in fruits and organic) which present no problem because they´re metabolized naturally and synthetic, chemicals and those that should be avoided.
In this regard, one must be cunning. Even if a product contains references as organic or natural product, it doesn´t determine that´s free from Parabens if it´s not printed on the product label.
We must be aware that all ingredients contained in a product will go through the tissues of the skin and this affects our health more than we imagined.
While it´s true that natural cosmetics have a somewhat higher price than conventional ones, the results are always beneficial in the long run and your skin will show grateful.
Committed to the cause
In Atlantia we believe in natural cosmetics, as all of our products are free of parabens or perfumes.
Thus, they´re suitable for all ages and skin types and don´t cause any allergic reaction or other conditions.
Further, we don´t test on animals, we respect the natural environment and all our products comply with fair trade requirements.